Key Features of TMS Freight Management System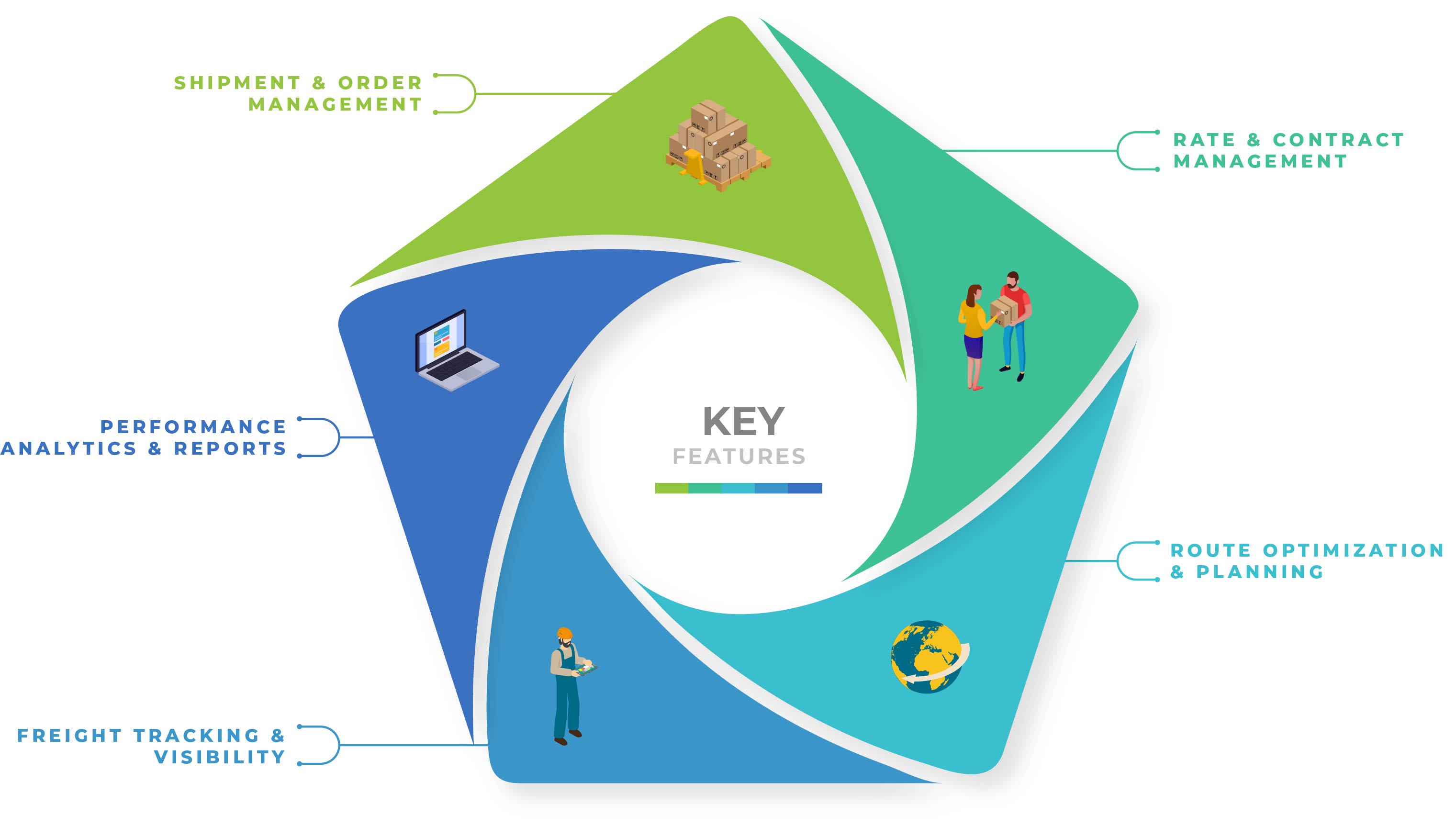 A. Order and shipment management
The TMS facilitates the seamless creation, processing, and tracking of orders and shipments.
It provides a centralized platform that effectively manages all freight-related information and ensures smooth coordination between different parties involved in the supply chain, enhancing overall efficiency and communication.
B. Freight rate and contract management
TMS Freight Management Systems empower businesses to efficiently manage freight rates and contracts. This includes tracking rate agreements, managing rate negotiations, and ensuring accurate billing and payment processes, contributing to streamlined financial operations.
C. Route optimization and planning
The TMS optimizes transportation routes ensures the most efficient use of resources, minimizes fuel consumption, and ultimately reduces operational costs.
D. Freight tracking and visibility
The tracking and visibility capabilities of the TMS allow customers and internal stakeholders to monitor the status of shipments at various stages of transit.
This transparency enhances communication and builds trust with customers, leading to improved customer satisfaction.
E. Performance analytics and reporting
TMS Freight Management Systems generate comprehensive reports and analytics on key performance indicators (KPIs).
These valuable insights enable businesses to identify trends, pinpoint bottlenecks, and discover opportunities for improvement in their logistics operations, facilitating data-driven decision-making.
Integration capabilities with TMS Freight App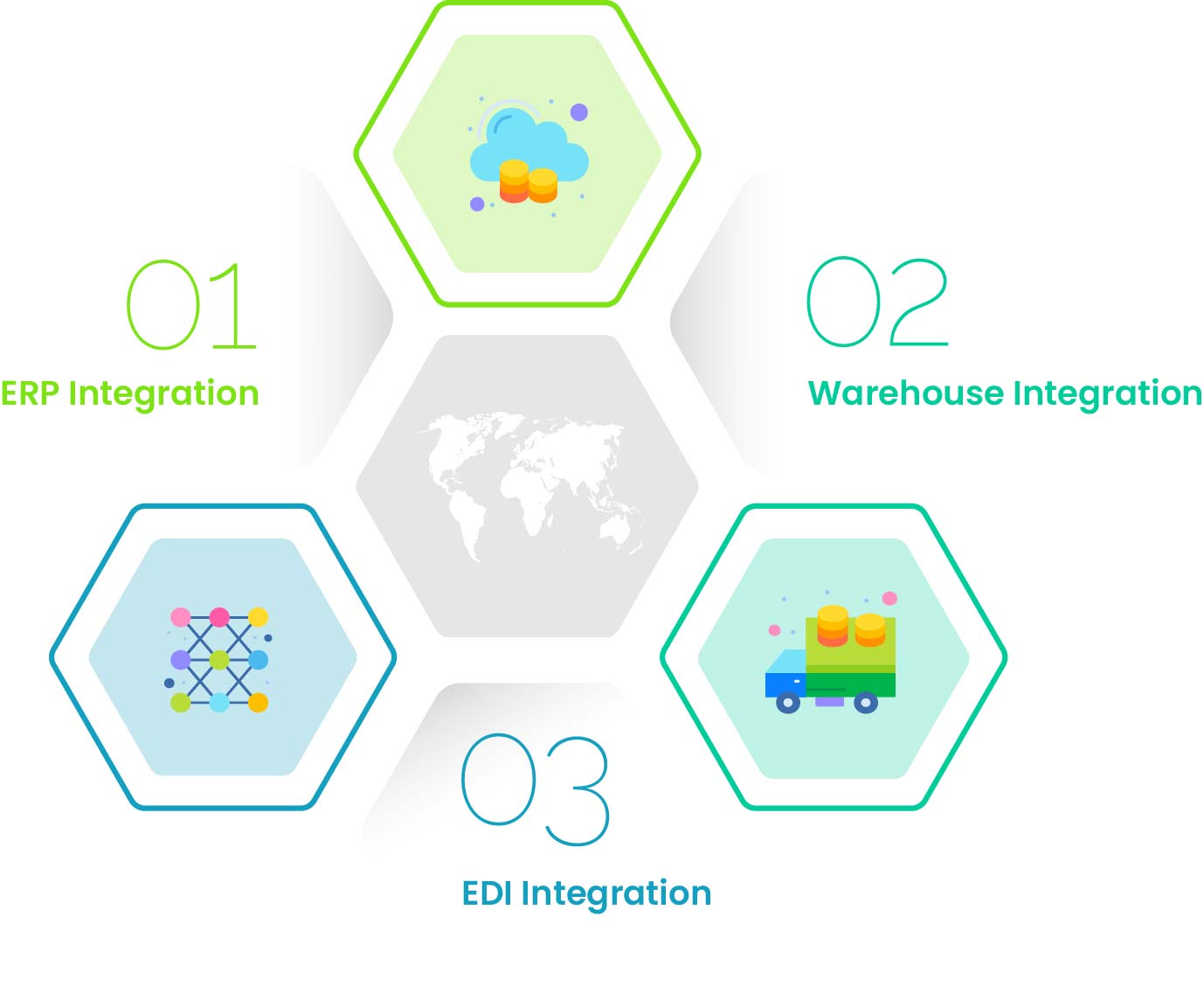 A. Seamless integration with Odoo Enterprise Resource Planning (ERP) systems
TMS Freight Management Systems can be seamlessly integrated with Odoo Enterprise Resource Planning (ERP) systems, ensuring a smooth flow of information between logistics operations and other essential business functions such as Accountancy, CRM, & Inventory.
This integration enhances data accuracy, eliminates duplicate data entry, and fosters streamlined workflows.
B. Always Options of integration to Warehouse Management Systems (WMS)
Integrating the TMS with Warehouse Management Systems (WMS) establishes a synchronized flow of information between transportation and warehousing activities.
This integration optimizes order fulfillment, inventory management, and shipping processes, contributing to overall efficiency and inventory accuracy.
C. Connecting with Electronic Data Interchange (EDI) for smoother data exchange
EDI integration facilitates automated data exchange between different parties in the supply chain, such as shippers, carriers, and customs authorities.